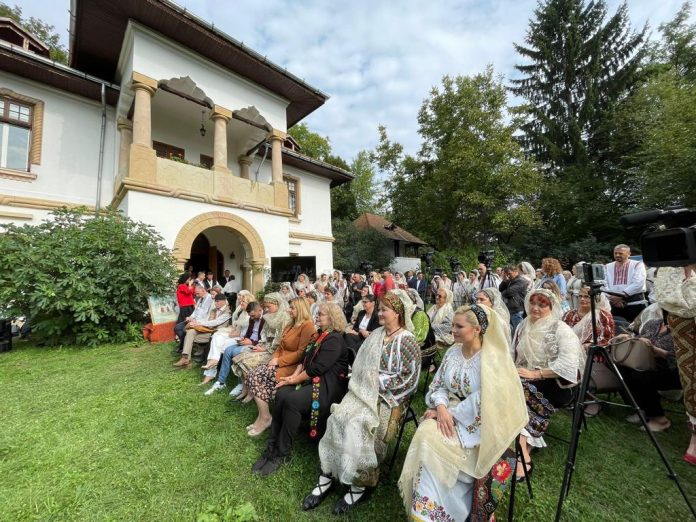 Arges County Council, through the Arges County Centre for Culture and Arts, in partnership with Pro Patrimonio Foundation, organized an event dedicated to the Muscel Marama on the occasion of the 50th anniversary of the "Marama Musceleană" Crafts Cooperative, on September 7, at Villa Golescu in Câmpulung.
Professor Doina Banciu, vice-president of the Romanian Academy of Scientists (AOSR), honorary citizen of Câmpulung Muscel, was invited to participate in the event.
The event was also attended by Minister Marius Budăi – Ministry of Labour and Social Solidarity, Argeș MP Simona Bucura Oprescu – President of the Committee for Public Administration and Territorial Planning, Gabriela Nedelcu Păsărin – President of the National Commission for the Safeguarding of Intangible Cultural Heritage, Ligia Fulga – Scientific Researcher I, National Commission of Museums and Collections in Romania, Cristian Lazăr – Undersecretary of State at the Ministry of Culture, Ana – Maria Cătăuță – President of the Joint Permanent Commission of the Chamber of Deputies and the Senate for relations with UNESCO, Roxana Stoenescu – Director of the Culture, Tourism and Youth Department of the Argeș County Council, Ciprian Neculăescu – Sub-Prefect of Argeș County, Mihăilă Micșunica – Vice-President of the "MARAMA MUSCELEANĂ" Crafts Cooperative.
The event was also attended by many teachers, specialists in folk costumes and well-known artists such as Grigore Leșe and Elisabeta Turcu – folk music performer, along with a large audience.
Doina Banciu pointed out in her speech that intangible heritage must find new forms of presentation and dissemination, based on new technologies, in order to make Romanian authentic values known through social networks and the internet. Thus, the domain maramamuscel.ro was reserved and offered to the organizers by AOSR.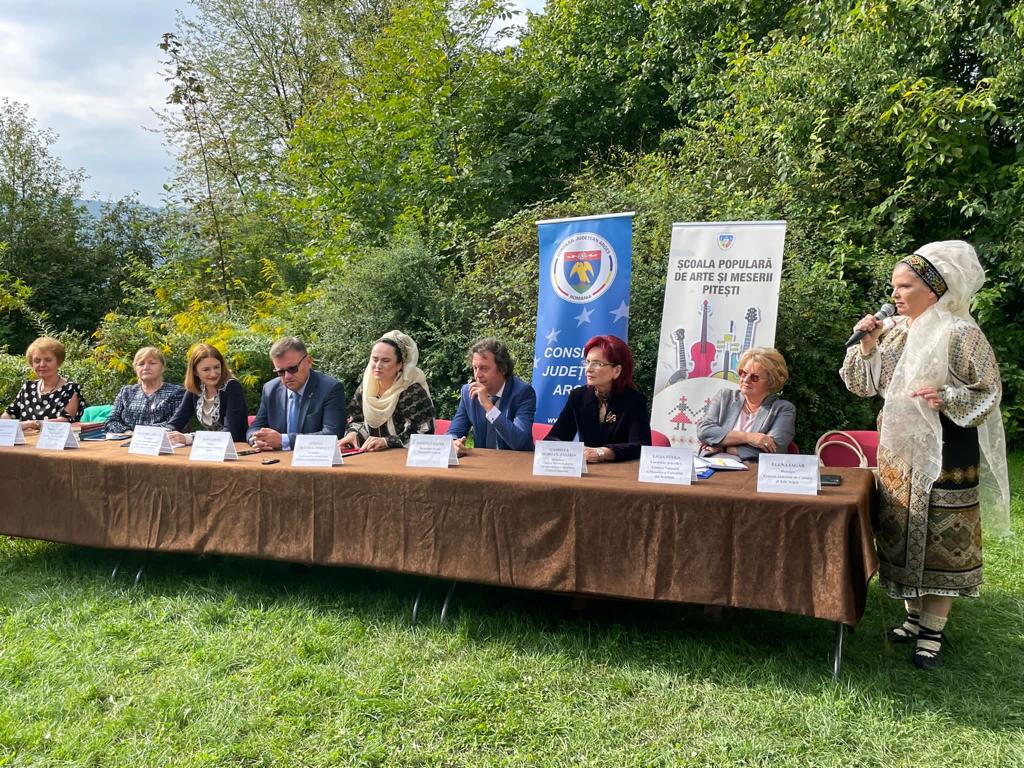 The intervention of the MEP Simona Oprescu should be underlined, who pointed out, among other things, the legislative efforts for the inscription in UNESCO heritage of what is defining for Romanian culture. Minister Marius Budăi presented the concerns of the ministry he heads for the proper remuneration of those working in the field of crafts.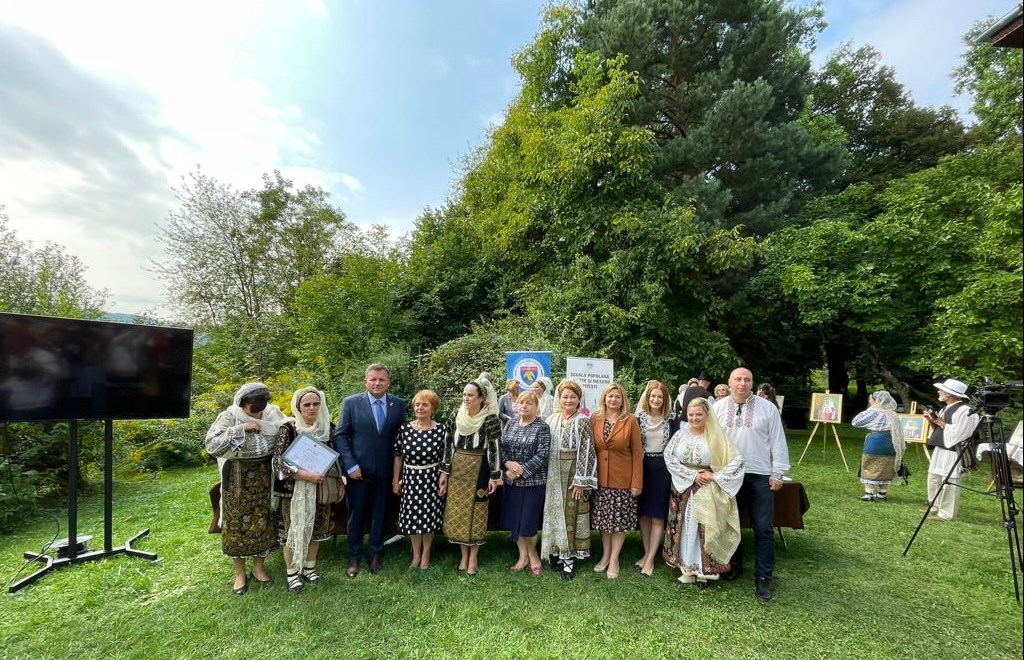 On this occasion, the well-known folk craftswoman Viorica Olivotto, from Nucșoara – Argeș, was awarded the diploma of "Living Human Treasure" – Ministry of Culture, through the National Commission for Safeguarding Intangible Cultural Heritage. Viorica Olivotto is a teacher at the Popular School of Arts and Crafts of Pitesti.
The manager of the Arges County Centre for Culture and Arts, Elena Iagăr, pointed out that the institution she leads promotes the authentic values of Arges County and works to support the preservation of traditions and respect for national culture.